There are broccolis and cauliflower and lettuces waiting in the greenhouse to be planted out on Anzac Day when the right part of the lunar cycle, a public holiday and space in the garden beds coincide. We spent some lovely time on Saturday playing with the compost bins – emptying mature compost out for use in the garden and refilling a couple of bins with a rich mixture of chook shed litter, shredded comfrey and horse manure.
Using some of the mature compost, I topped off the level of soil around the kiwifruit vines planted in the deck. The cats have been pulling out the mulch around the plants so that they can get down under the desk – adding the compost is a two-angled tactic. Trying to limit their access and therefore stop them pulling the soil from around the roots and also giving the vines a boost before winter.
Elsewhere in the garden we have been picking some beautiful apples, the remains of the tomato crop and feeding the dried out sweetcorn I forgot to pick soon enough to the chickens. The rabbits are gorging themselves on the sweetcorn stalks and some gone-to-seed broccoli plants from the in-laws.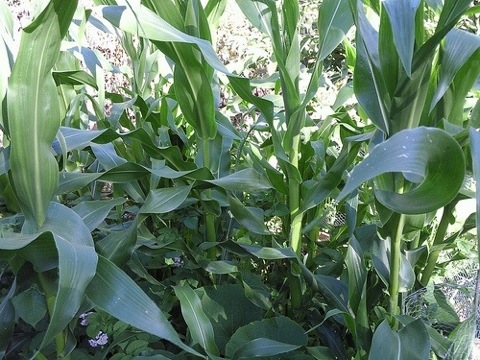 Mowing the lawns is like a 5 minute whirlwind tidying session inside the house and a quick vacuum, suddenly the garden with it's tired summer crops looks more in order, and slightly under control. The tomato plants are hanging upside down from the garden arches allowing the last of the fruit a chance to ripen.